Welcome to Conversations, the podcast with Surrogacy Australia.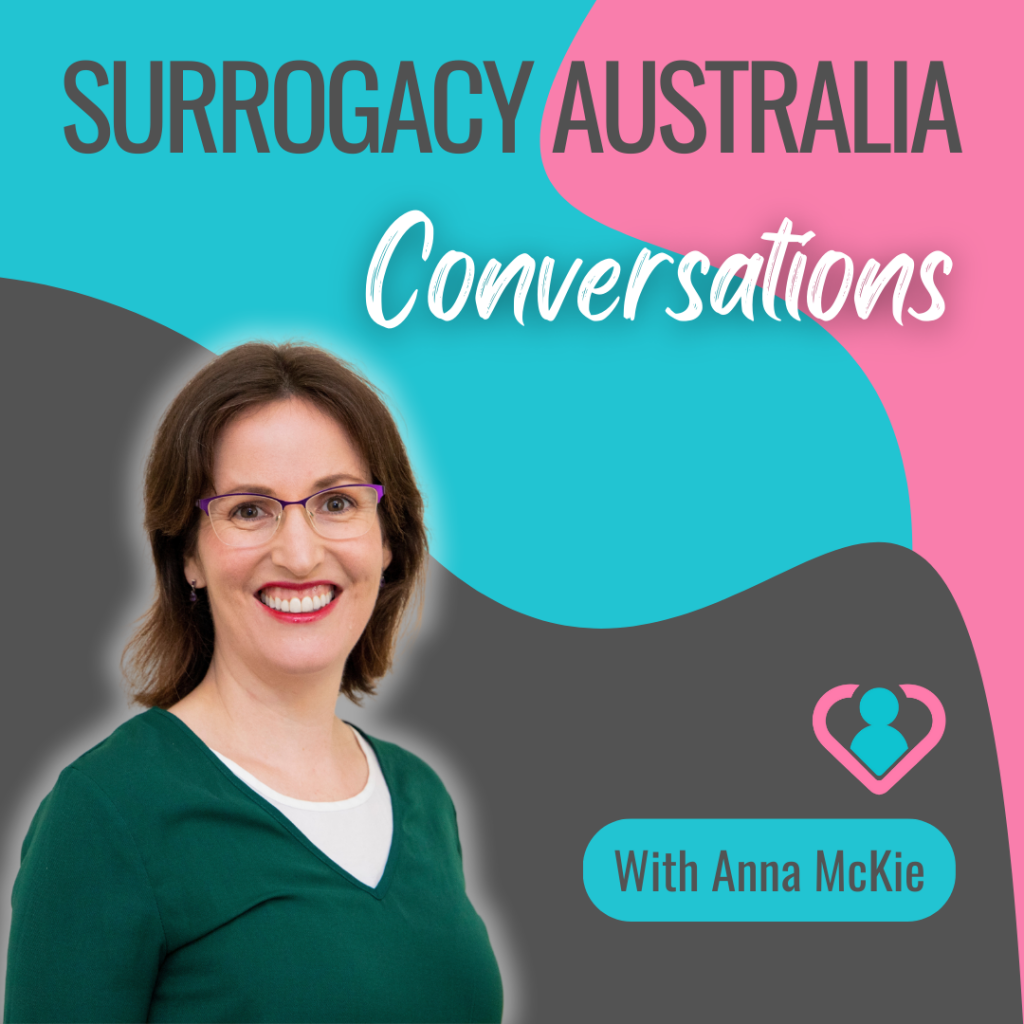 .
Join Anna McKie in conversation with surrogates and parents who have navigated Australian altruistic surrogacy. Anna is a gestational surrogate, high school Math teacher and surrogacy educator working with Surrogacy Australia and running SASS (Surrogacy Australia's Support Service).
These podcasts were recorded as part of our free, fortnightly webinar series. If you would like to attend one, check out our dates and registration links. The recordings can also be found on our YouTube channel so you can see the photos that are described in the recordings.
Follow us on Instagram, Facebook and YouTube.
Recent episodes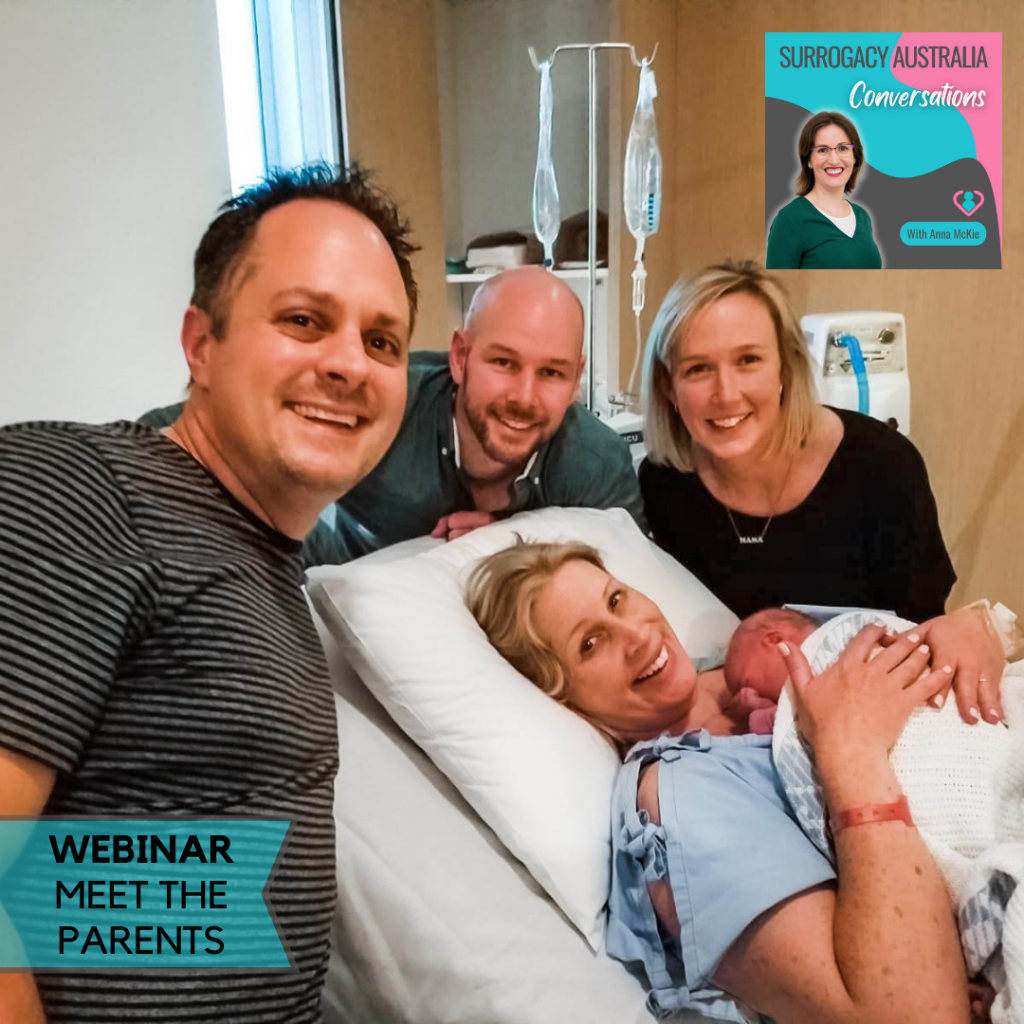 Episode 13 – Trudy – straight mum
Trudy and Tom became parents to their daughter (Bonnie) in August 2020. Bonnie was carried by their surrogate Sarah who is Tom's sister. Sarah lives with her husband and their two children in New York, meaning this was one complex surrogacy journey. Trudy is also a SASS Parent Mentor and has helped many IPs at the beginning of their journey.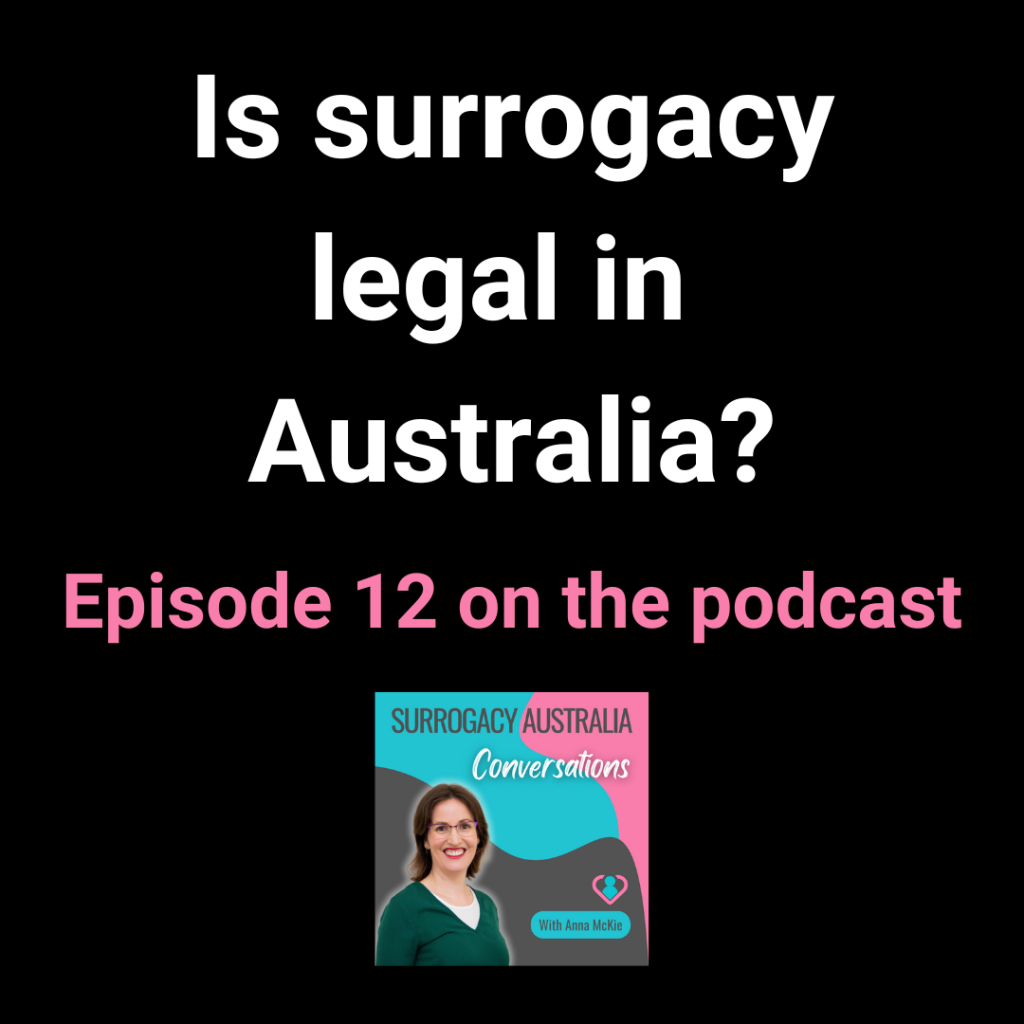 Episode 12 – Is surrogacy legal in Australia?
Yes – but we do the altruistic model, not the commercial model. What are the differences between the two? Who is the legal parent at birth? What steps do you have to go through legally before getting pregnant?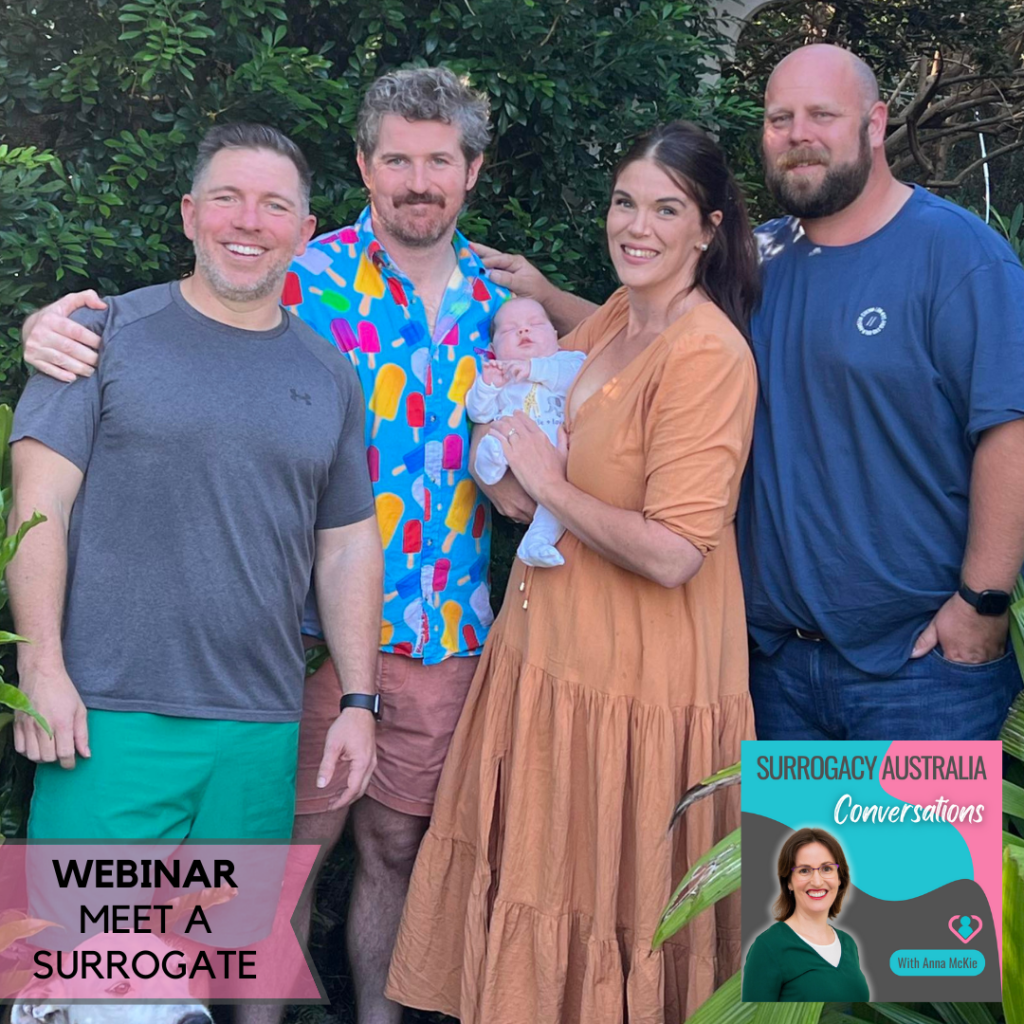 Episode 11 – Jemma – surrogate
Jemma, from north QLD, birthed as a surrogate in Brisbane in March 2023 for a couple who were initially strangers and are now life long friends. Despite her waters breaking 10 weeks early and an emergency C-section, she had a little boy, Rupert, at 32 weeks for two dads James and JimBob. Jemma is also an admin of EDA (Egg Donation Australia), has donated 13 times for 6 different families, with 7 babies born and 2 on the way!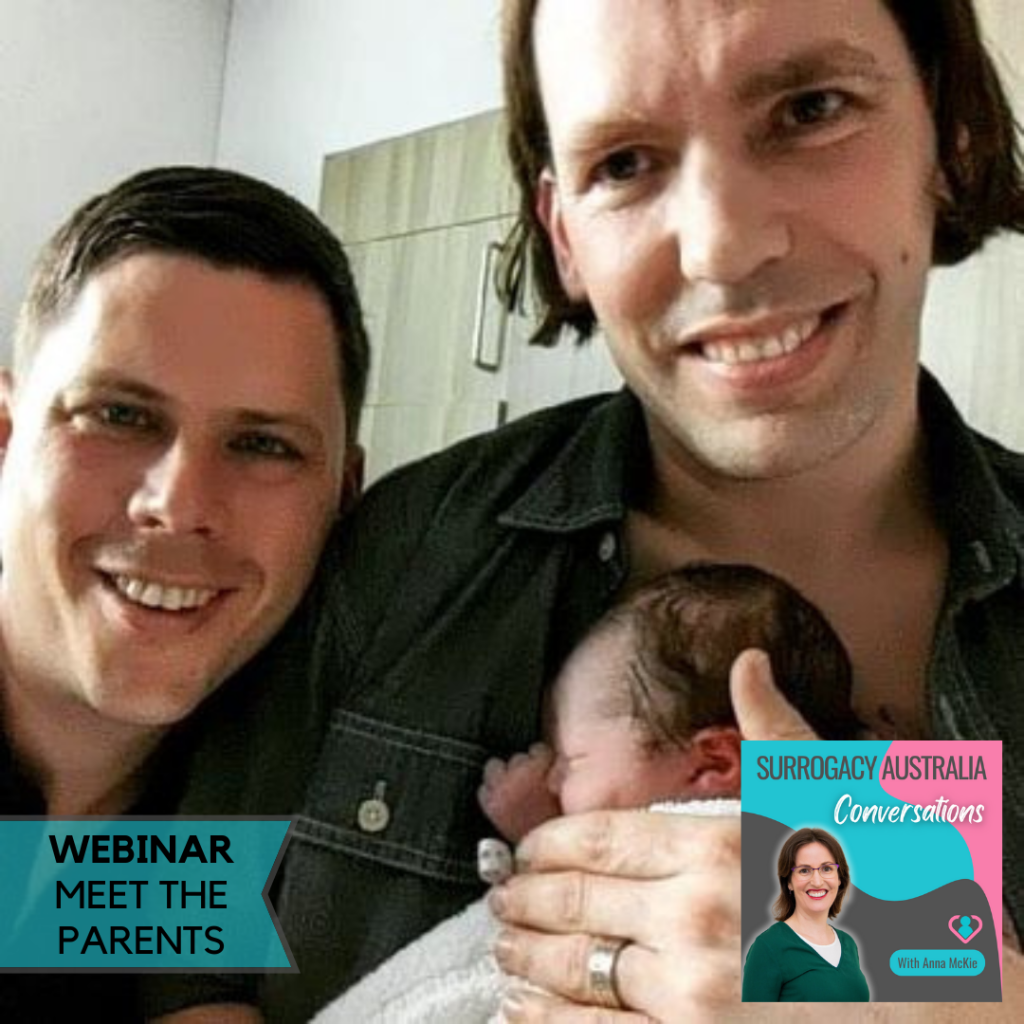 Adam and Angus from Sydney became parents to baby girl Vivian in October 2022. Vivian was carried and birthed by their surrogate Kate who was previously a stranger. Adam's sister is their egg donor and you may have seen their team featured on channel 9's show Big Miracles. You can hear Kate's version of their journey in episode 8.
Follow on instagram @suburban_farmdads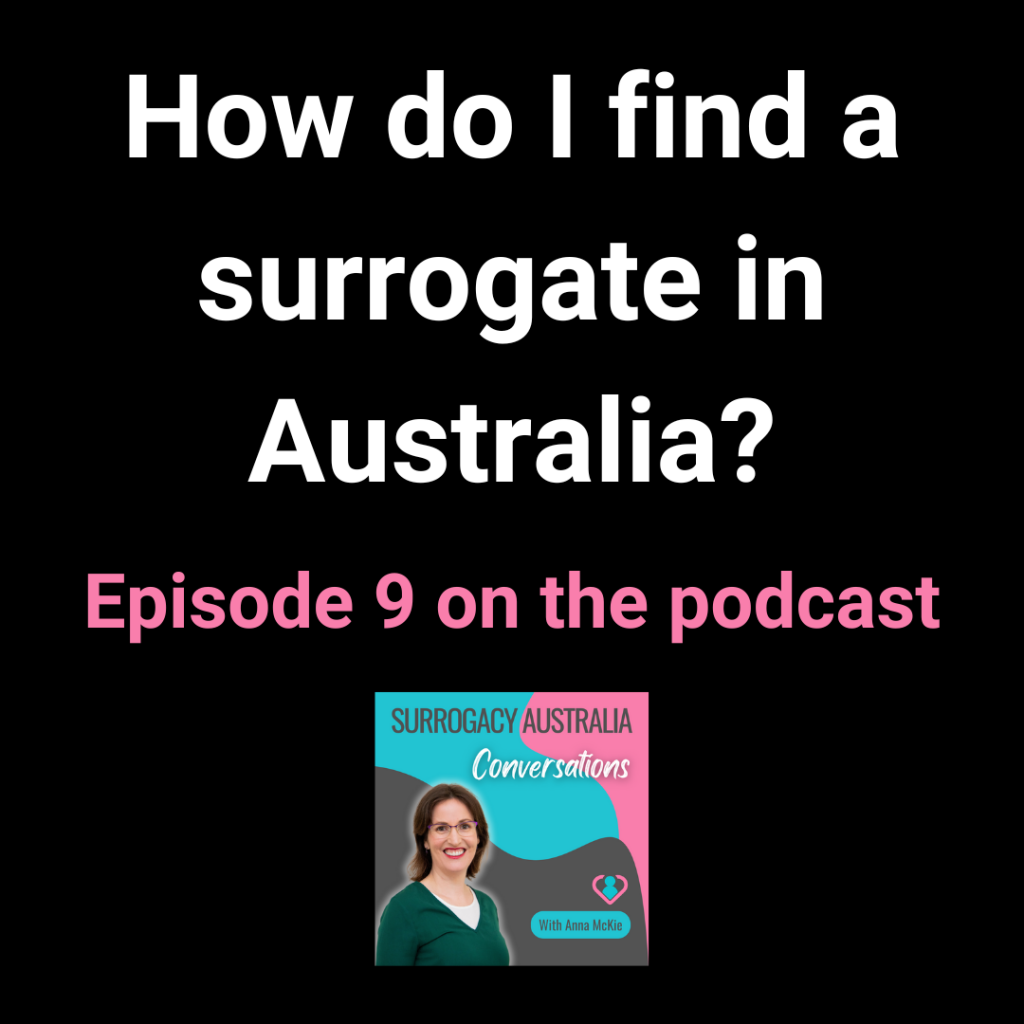 ​Episode 9 – How do I find a surrogate in Australia
🤷🏻‍♀️ This is the million dollar question isn't it?
As Intended Parents (IPs) you will find a surrogate who is either known or unknown to you. Which one are you more likely to find? How many surrogate births are there in Australia each year?
Kate birthed as a surrogate in Sydney in October 2022 for a couple who were initially strangers and are now life long friends. She had a little girl, Vivian, for two dads Angus and Adam. You may have seen their team featured on channel 9's show Big Miracles and can hear Adam's version of this journey in episode 10.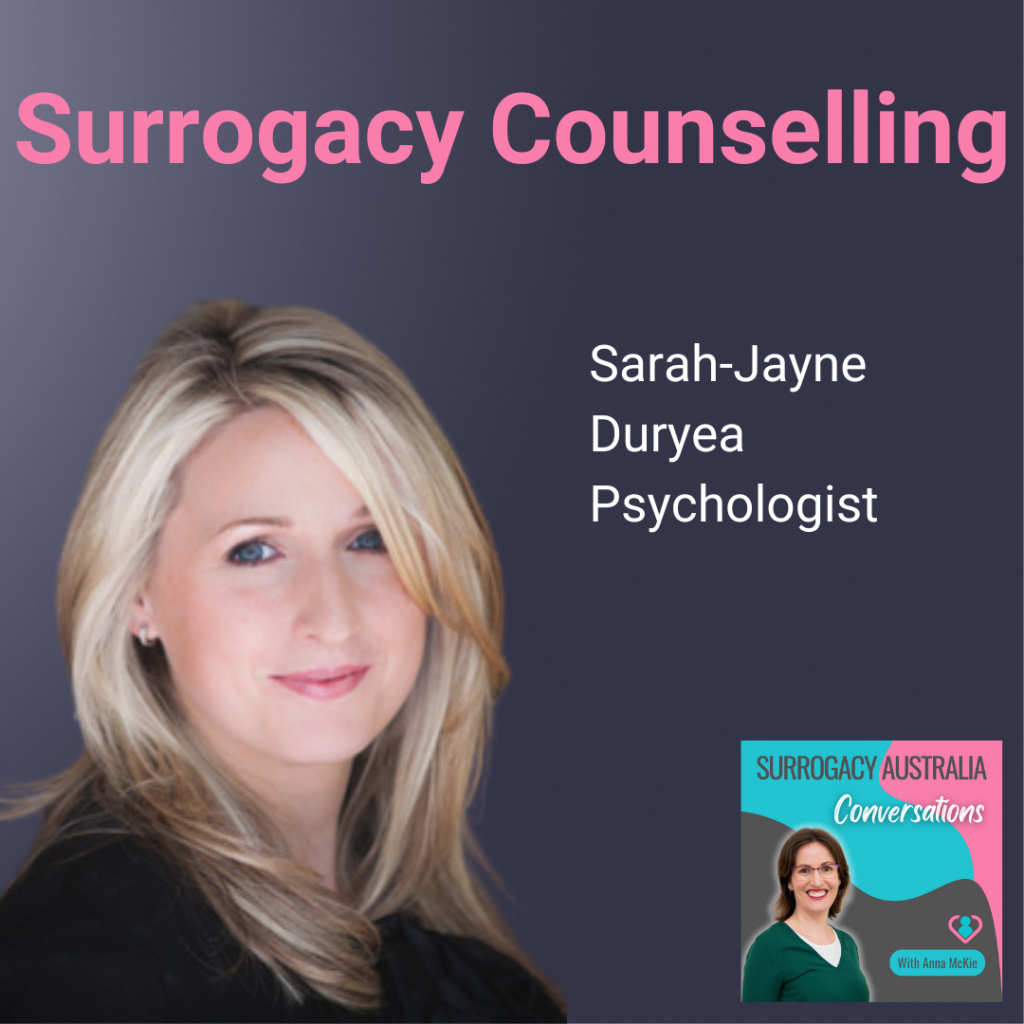 ​Episode 7 – Sarah-Jayne (SJ) Duryea – Psychologist
SJ has worked in the industry for more than 15 years as a Registered Psychologist, working with women and couples who are pursuing their dream of having a family, whether via IVF, surrogacy, sperm or egg donation, or adoption. As well as a mum, through surrogacy, to two children herself, she is passionate about helping parents manage parenting trials and create secure attachments to their young children.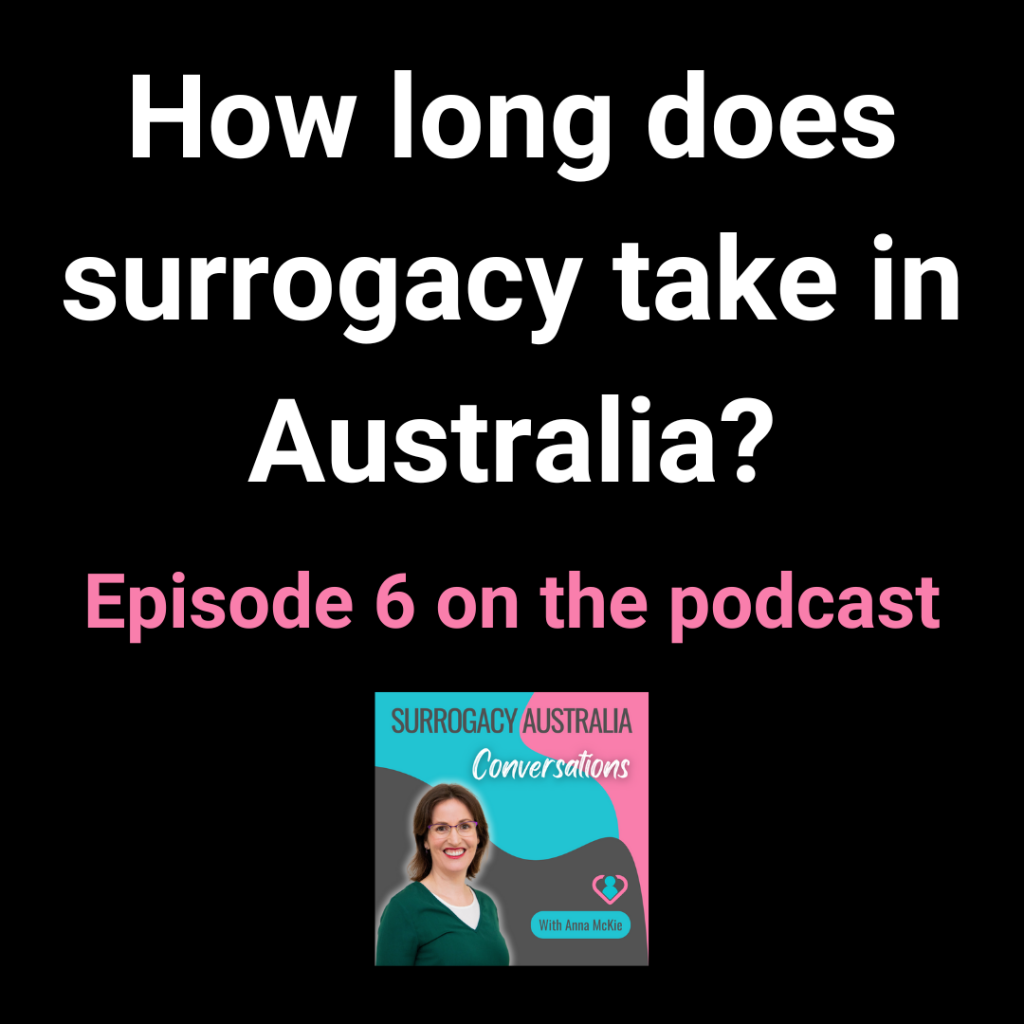 ​Episode 6 – How long does surrogacy take in Australia?
Are you an Intended Parent (IP) considering surrogacy but not how many months or years it will take? Once you've found a surrogate, how long might it take until you have your baby in your arms? How long do the different stages of the journey take? Can any stages be sped up?