Welcome to Conversations, the podcast with Surrogacy Australia.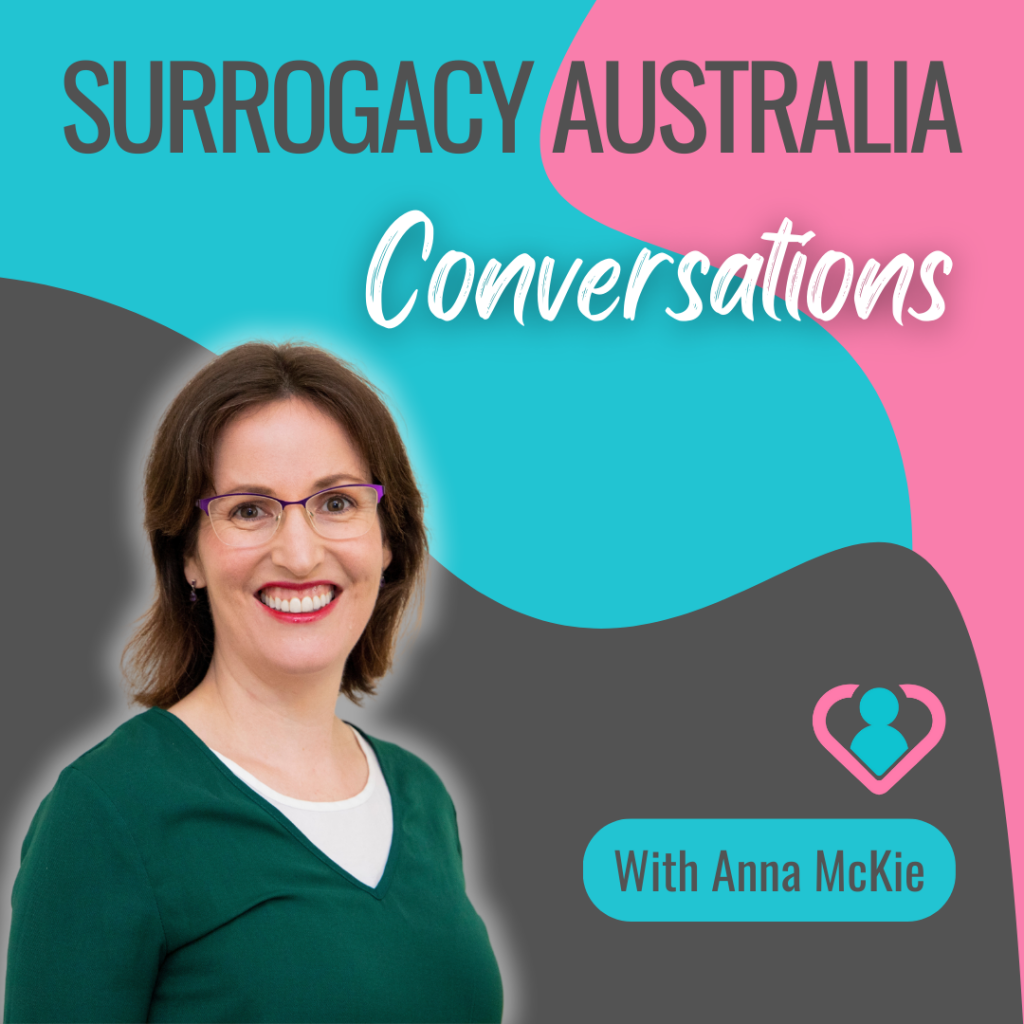 .
Join Anna McKie in conversation with surrogates and parents who have navigated Australian altruistic surrogacy. Anna is a gestational surrogate, high school Math teacher and surrogacy educator working with Surrogacy Australia and running SASS (Surrogacy Australia's Support Service).
These podcasts were recorded as part of our free, fortnightly webinar series. If you would like to attend one, check out our dates and registration links. The recordings can also be found on our YouTube channel so you can see the photos that are described in the recordings.
Follow us on Instagram, Facebook and YouTube.
Recent episodes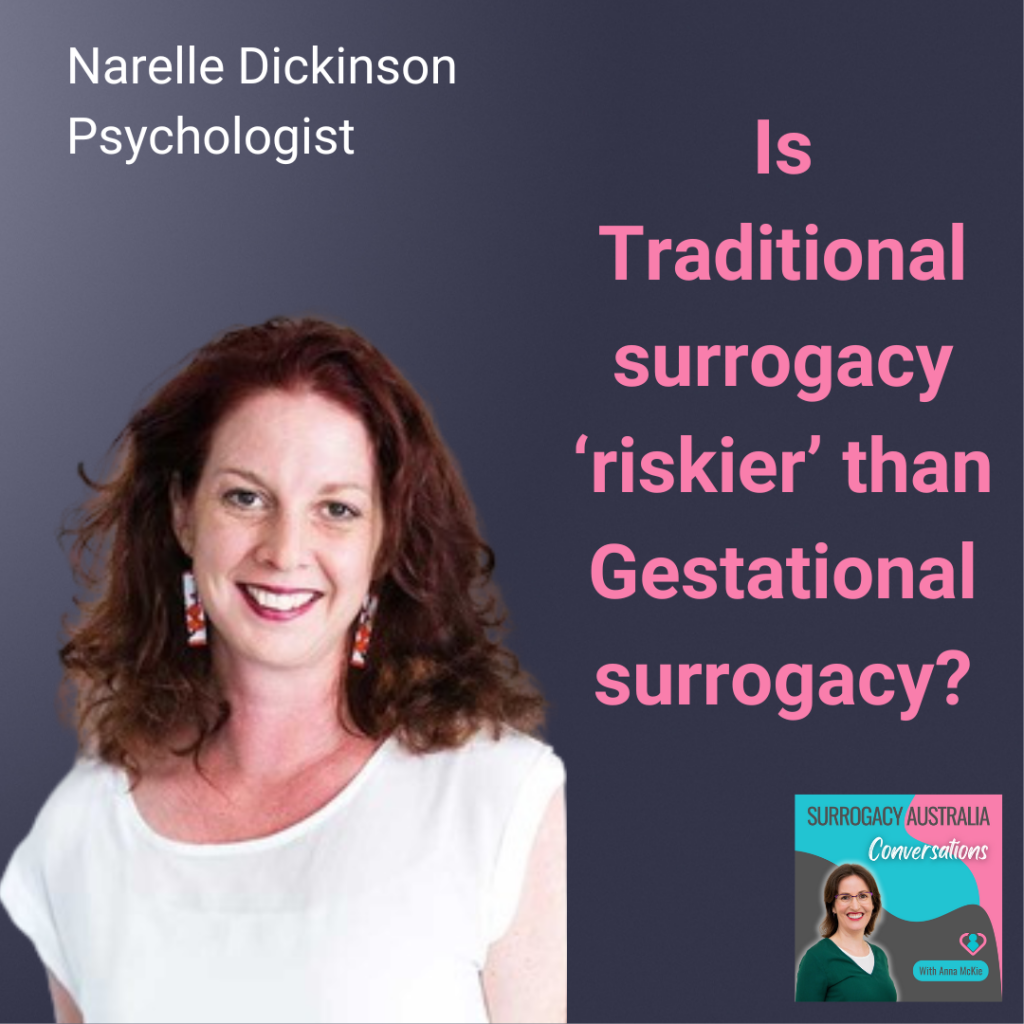 Episode 30 – Is Traditional surrogacy 'riskier' than Gestational surrogacy?
We hear from Narelle as she explores the findings of her research:
❤️ Is TS harder on the surrogacy relationship?
🧡 Are TS more/less supported by their IPs?
💛 How do TS/GS perceive the surrogate pregnancy compared to their own?
💚 Do TS have a harder time relinquishing the baby?
💙 Is there more conflict between the surrogate and IPs in TS?
💜 Are there greater mental health challenges in TS?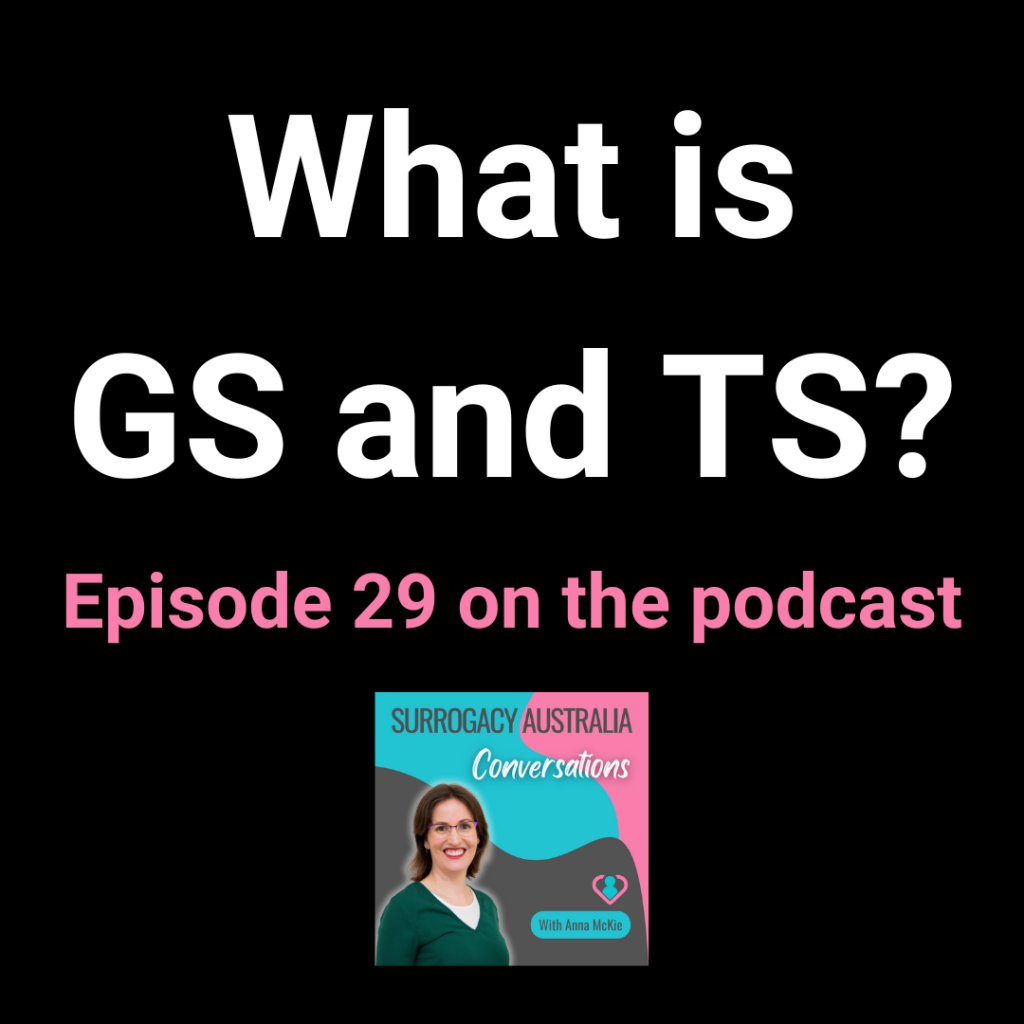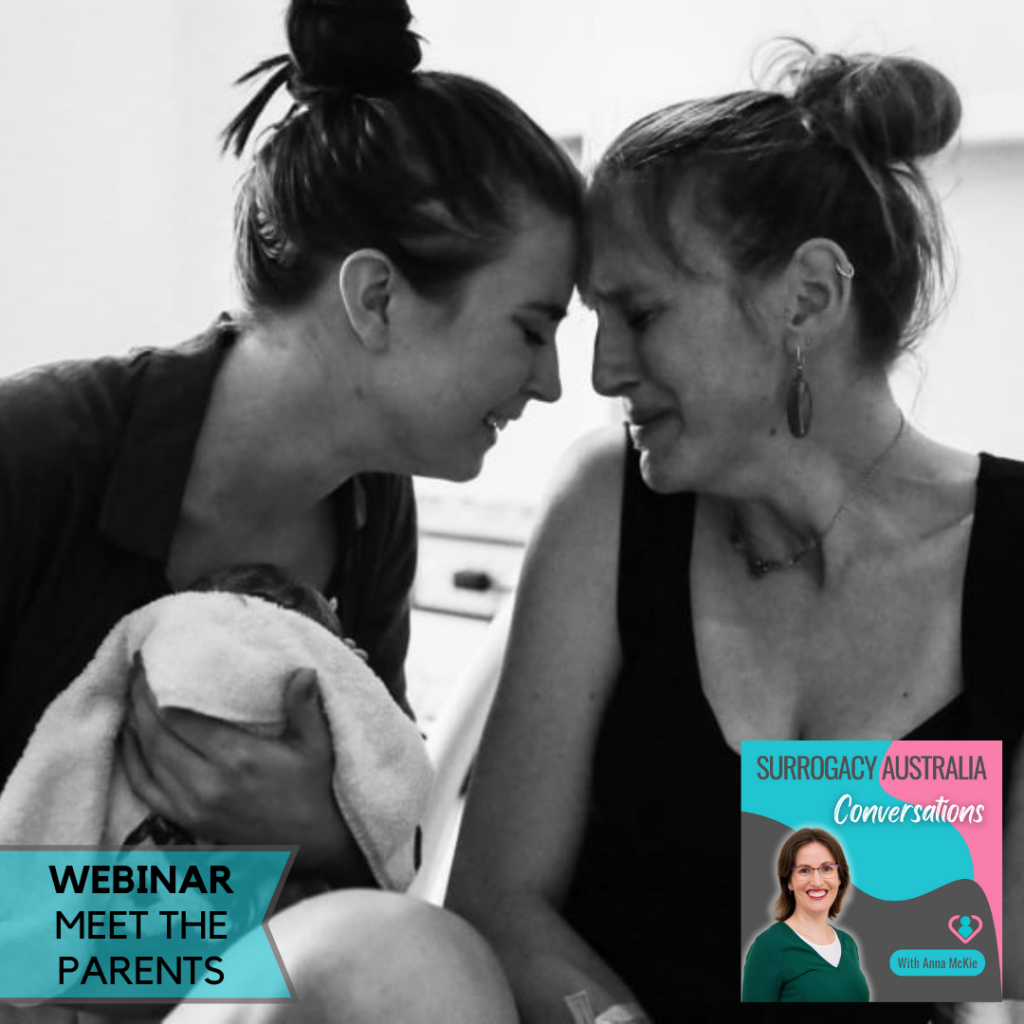 Episode 28 – Hannah – straight mum
Hannah became a mum through surrogacy in June 2019. Her daughter, Imara, was carried and birthed by Lee, who is Hannah's cousin. Hannah was diagnosed with MRKH in her early 20s, which essentially means she was born without a uterus.
Hannah is a Mentor with SASS, especially for single mums, and has supported many new Intended Parents at the beginning of their journey – to listen, share her story and to help you feel less alone.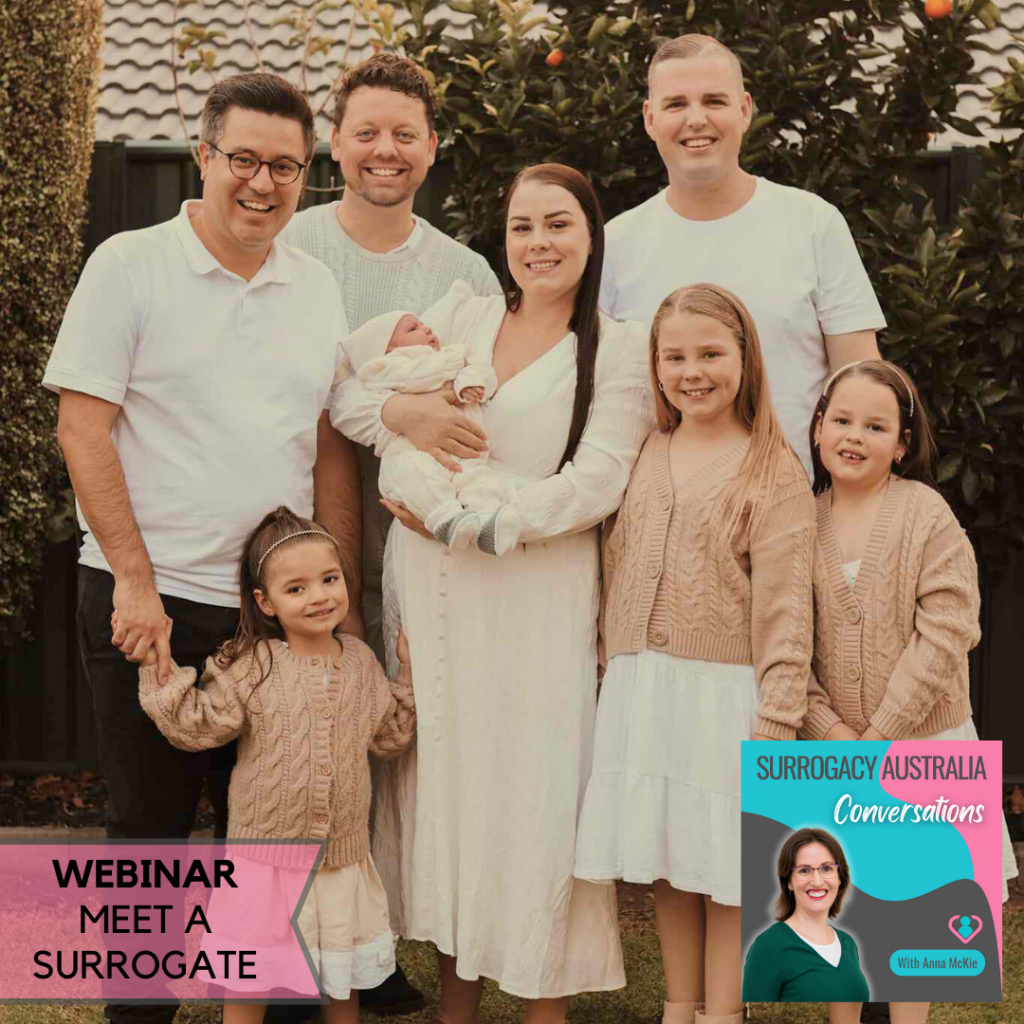 Jess and husband, Jayden, live in Adelaide with their 2 girls and she has birthed another 2 girls as a surrogate, Amalia in May 2020 and Oriana in July 2023. The dads, Baden and Nelson, previously strangers and now friends for life, live in QLD so their journey was long distance and in the peak of COVID the first time.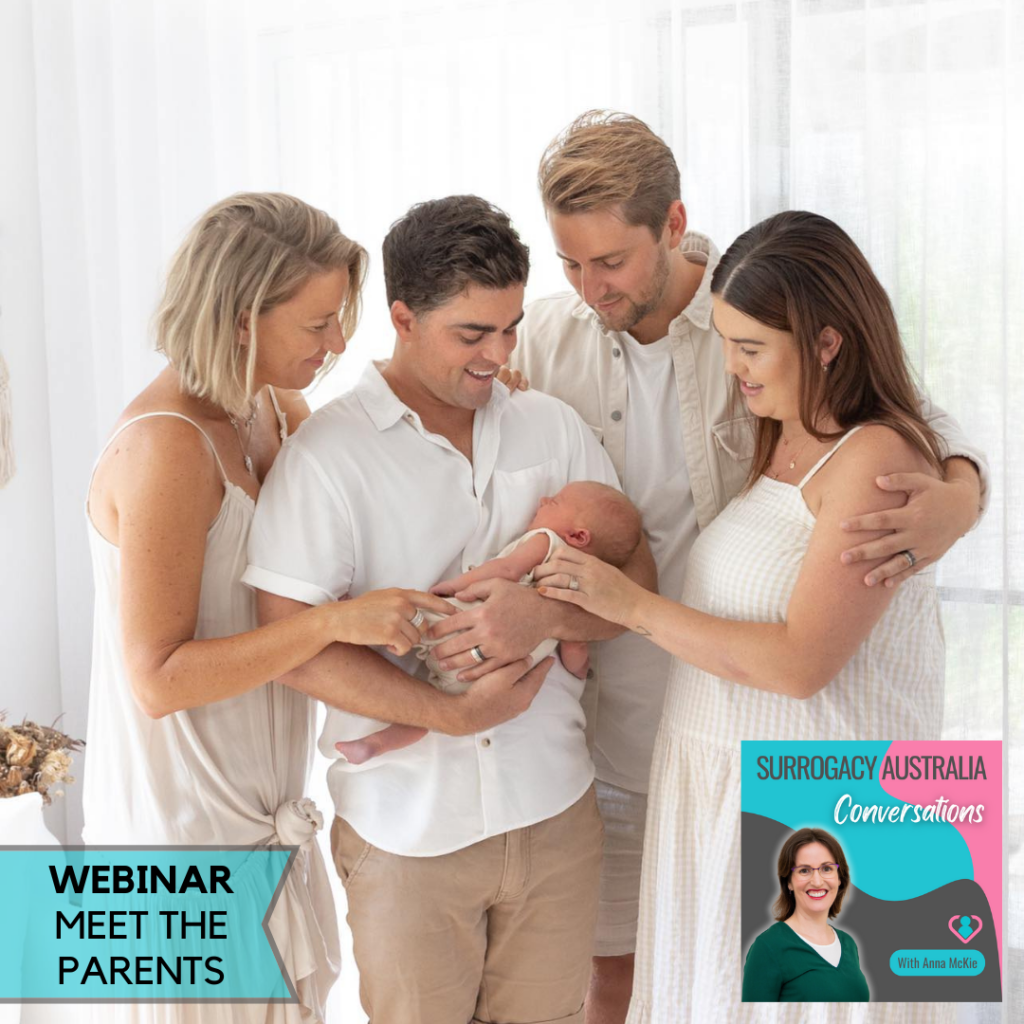 Dane and Ben from Newcastle became parents to baby boy Rupert in January 2022. Rupert was carried and birthed by their surrogate Chelsea who was previously a stranger and who lived on the Gold Coast. Dane's sister is their egg donor so there is a whole village involved to create their son!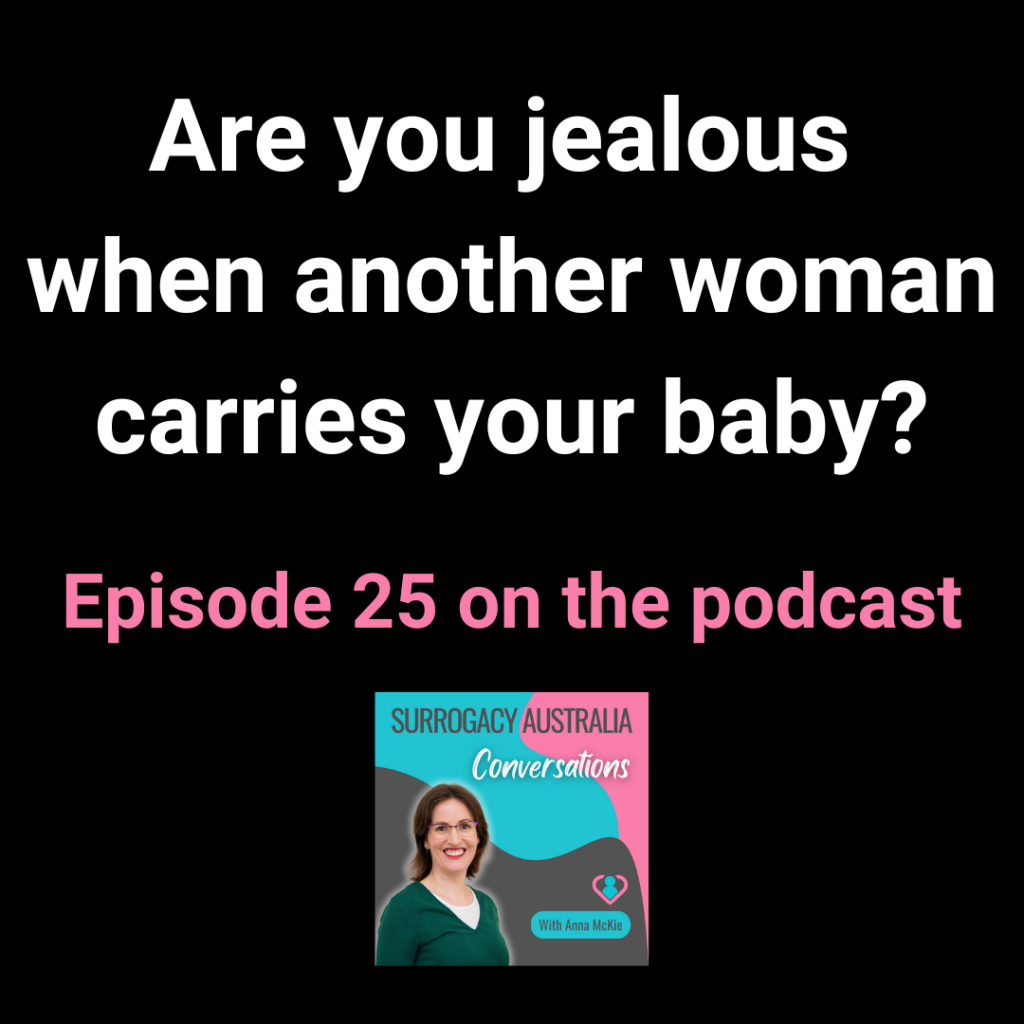 Episode 25 – Are you jealous when another woman carries your baby?
Each mum is different and it's ok to have lots of different feelings. Mums through surrogacy may feel some initial jealousy, but they soon move past this and embrace the unique and beautiful way of bringing a child into this world. Engaging in some counselling with an experienced surrogacy counsellor is recommended to work through these feelings.
One mum through surrogacy, Elle, talks about her feelings of jealousy in podcast Episode 16.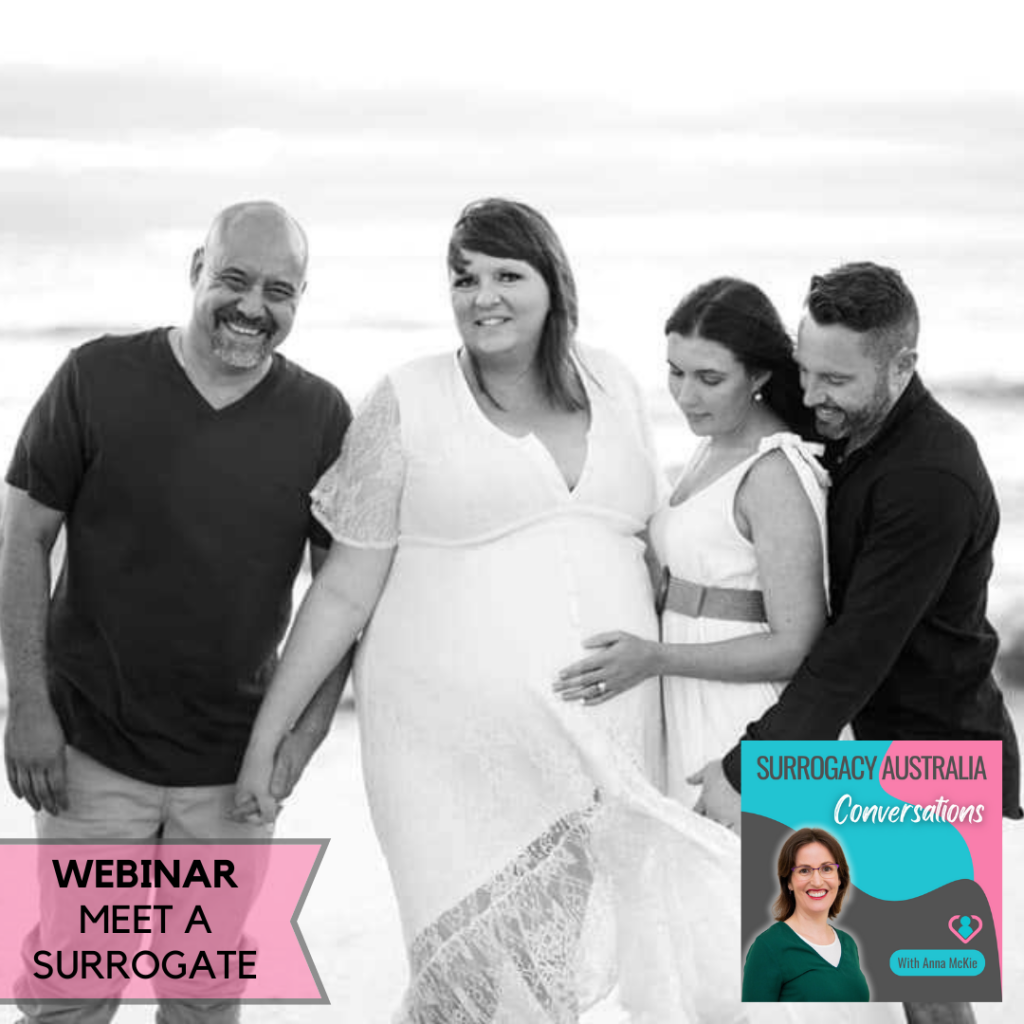 Episode 24 – Danni – surrogate
Danni birthed as a surrogate in Adelaide in February 2021 for a couple who were initially strangers and are now life long friends. She had a little girl, Evie, for Sarah and Ben. Danni was initially a gestational surrogate for the couple but they moved to traditional surrogacy – meaning Danni is also the egg donor. Danni is a SASS Surrogate Mentor, hosts our Zoom monthly catch ups, and is a very dear friend of mine!