Welcome to Conversations, the podcast with Surrogacy Australia.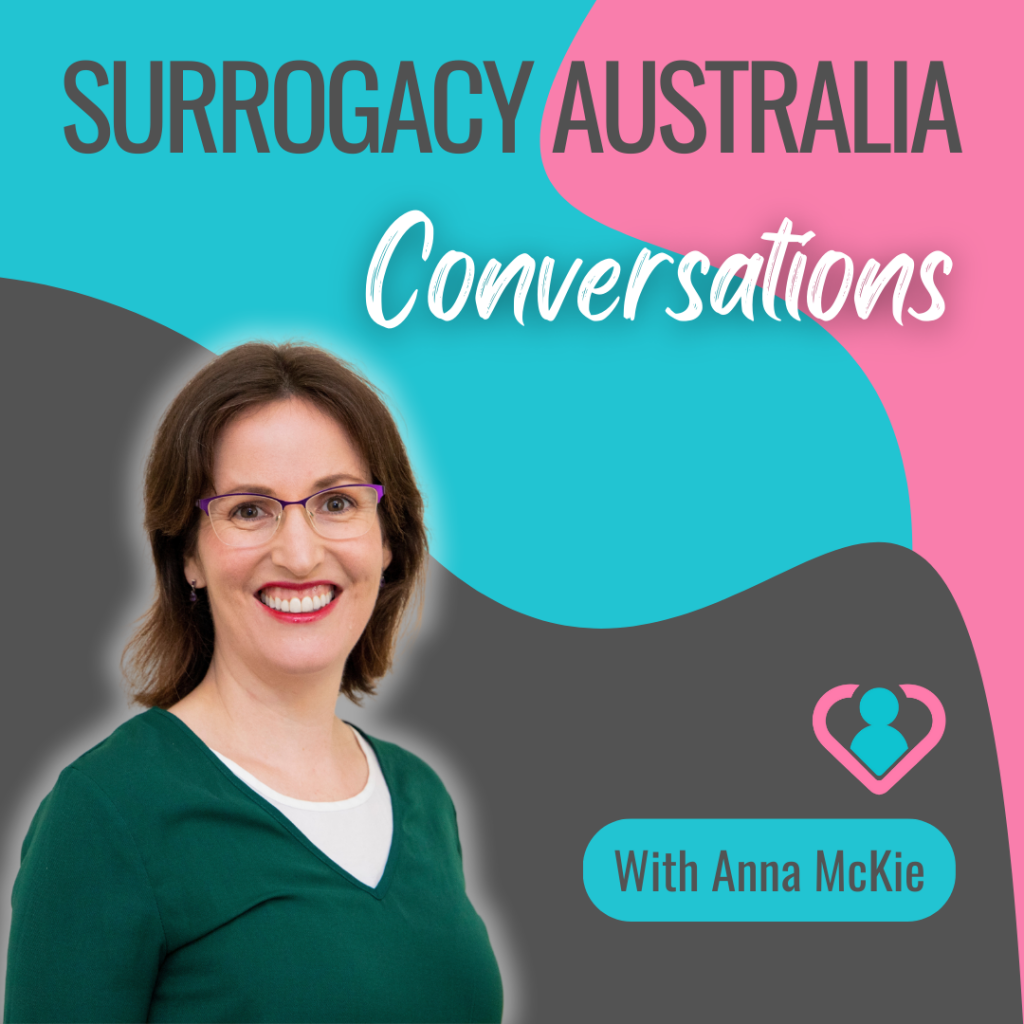 Join Anna McKie in conversation with surrogates and parents who have navigated Australian altruistic surrogacy. Anna is a gestational surrogate, high school Math teacher and surrogacy educator working with Surrogacy Australia and running SASS (Surrogacy Australia's Support Service).
On this page you will find episodes from gay dads. On the main podcast page you will find recent episodes and links to other categories: surrogates, straight mums and guests / themes.
These podcasts were recorded as part of our free, fortnightly webinar series. If you would like to attend one, check out our dates and registration links. The recordings can also be found on our YouTube channel so you can see the photos that are described in the recordings.
Follow us on Instagram, Facebook and YouTube.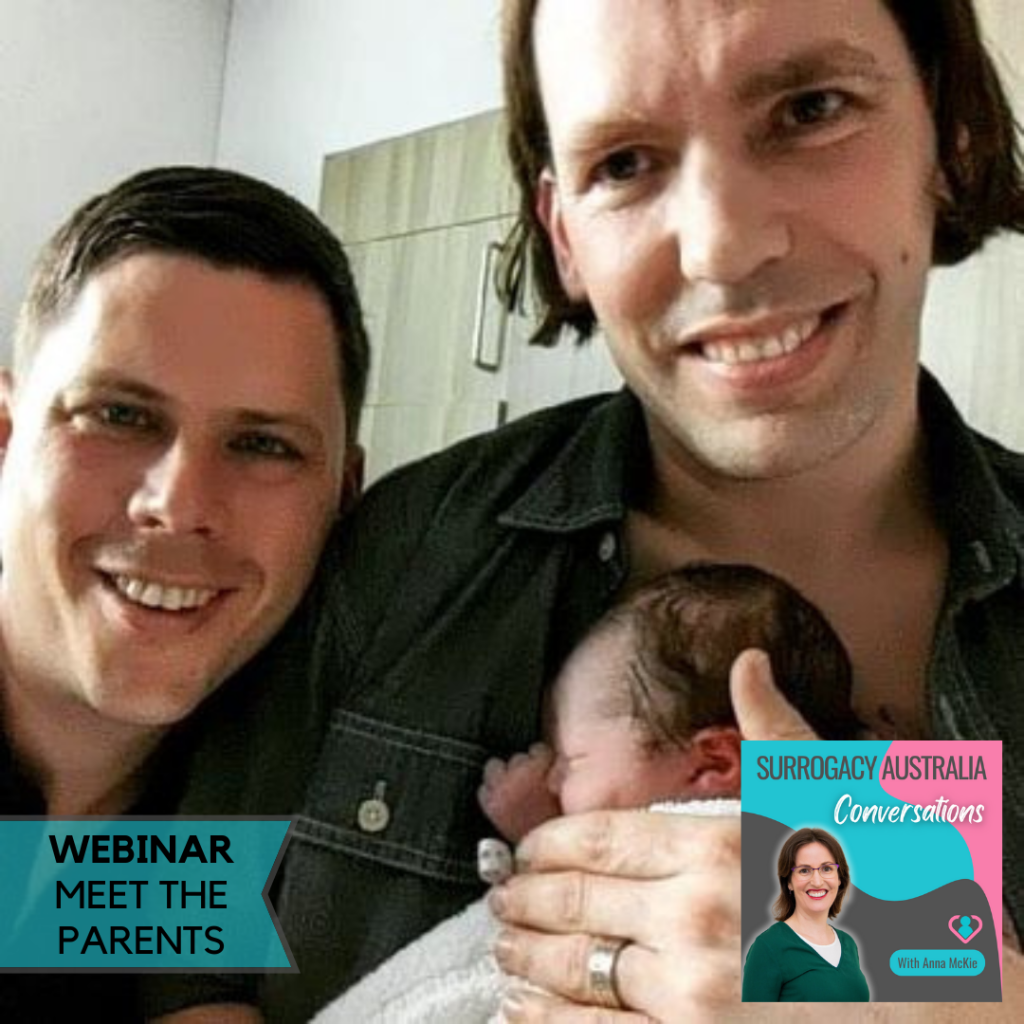 Adam and Angus from Sydney became parents to baby girl Vivian in October 2022. Vivian was carried and birthed by their surrogate Kate who was previously a stranger. Adam's sister is their egg donor and you may have seen their team featured on channel 9's show Big Miracles. You can hear Kate's version of their journey in episode 8.
Follow on instagram @suburban_farmdads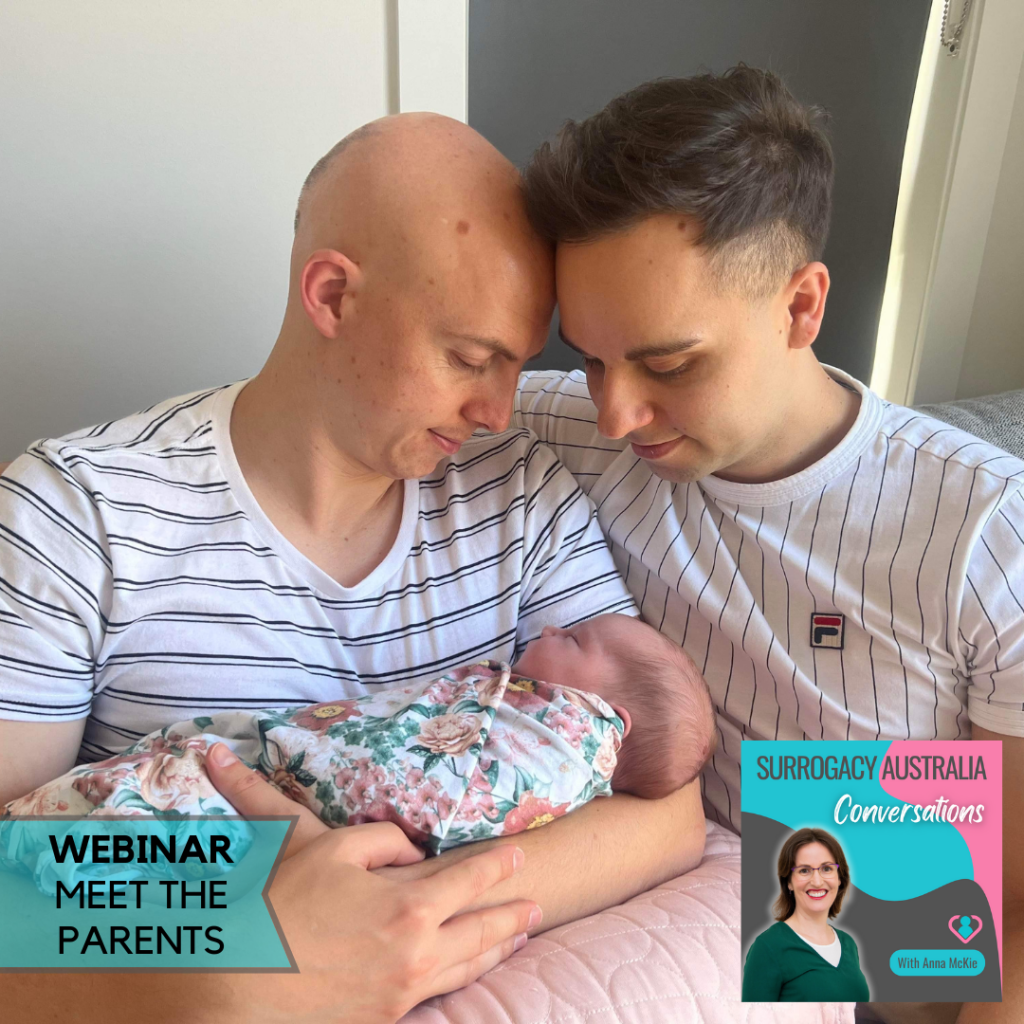 Tyson and Daniel from Melbourne became Dads to their daughter (London) in December 2021. London was carried by their surrogate Beth who was previously a stranger.