Welcome to Conversations, the podcast with Surrogacy Australia.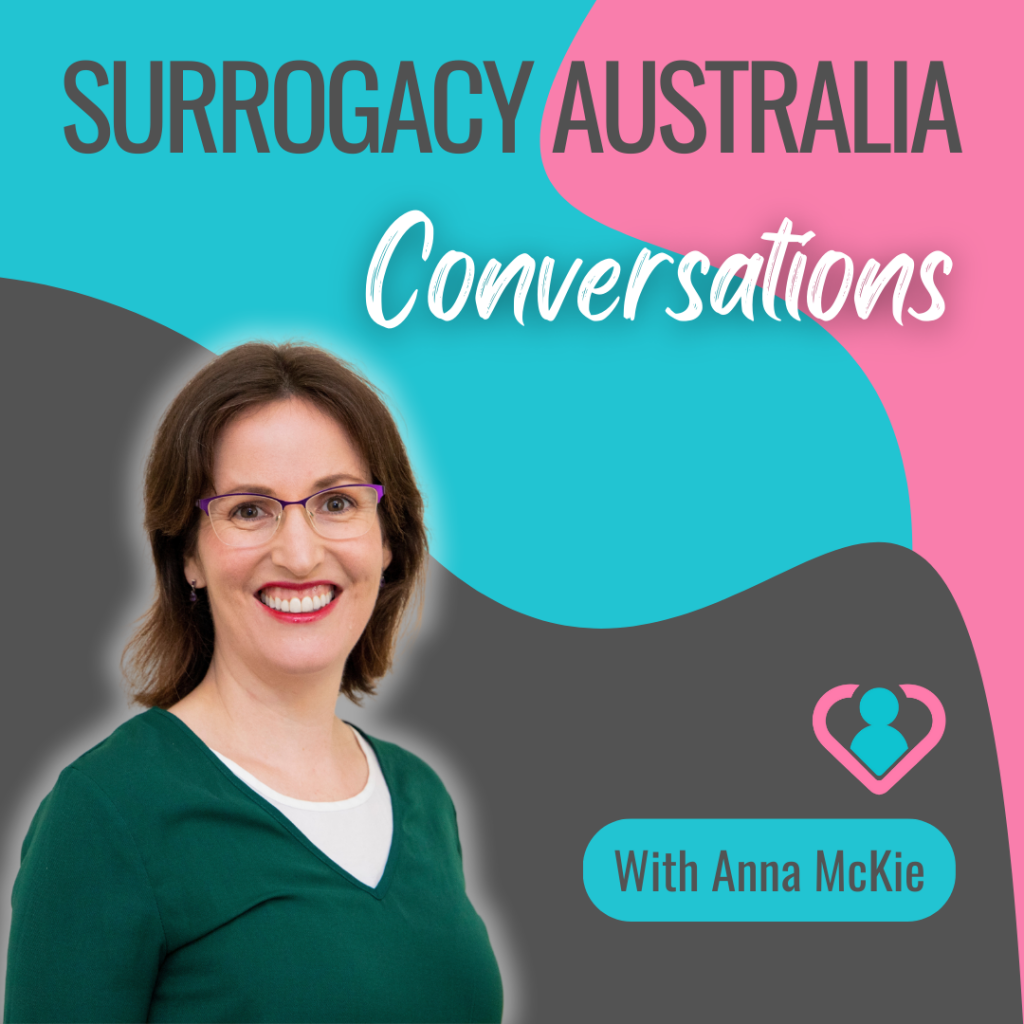 Join Anna McKie in conversation with surrogates and parents who have navigated Australian altruistic surrogacy. Anna is a gestational surrogate, high school Math teacher and surrogacy educator working with Surrogacy Australia and running SASS (Surrogacy Australia's Support Service).
On this page you will find episodes from surrogates. On the main podcast page you will find recent episodes and links to other categories: surrogates, gay dads, straight mums and education episodes.
These podcasts were recorded as part of our free, fortnightly webinar series. If you would like to attend one, check out our dates and registration links. The recordings can also be found on our YouTube channel so you can see the photos that are described in the recordings.
Follow us on Instagram, Facebook and YouTube.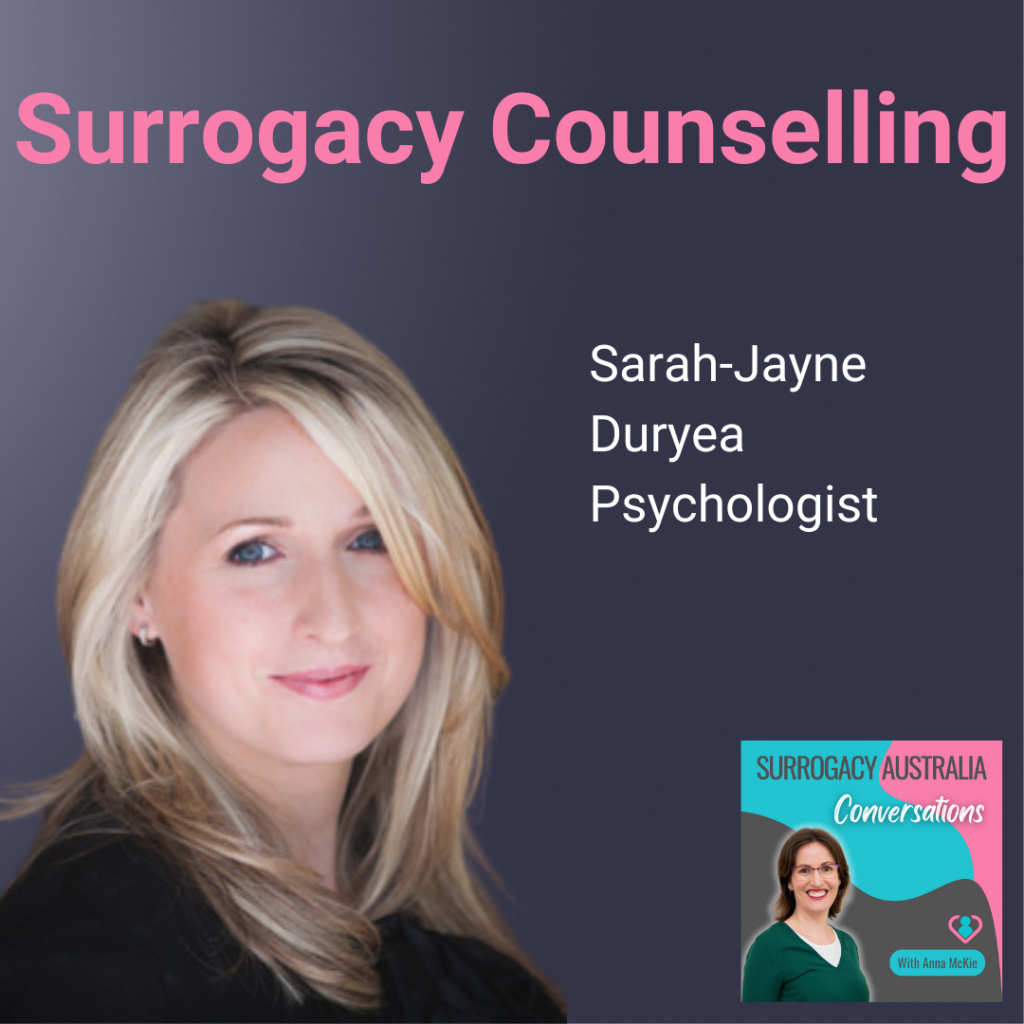 Episode 7 – Sarah-Jayne (SJ) Duryea – Psychologist
SJ has worked in the industry for more than 15 years as a Registered Psychologist, working with women and couples who are pursuing their dream of having a family, whether via IVF, surrogacy, sperm or egg donation, or adoption.
As well as a mum, through surrogacy, to two children herself, she is passionate about helping parents manage parenting trials and create secure attachments to their young children. If you'd like to arrange your own session with SJ, you can find her at happyminds.net.au